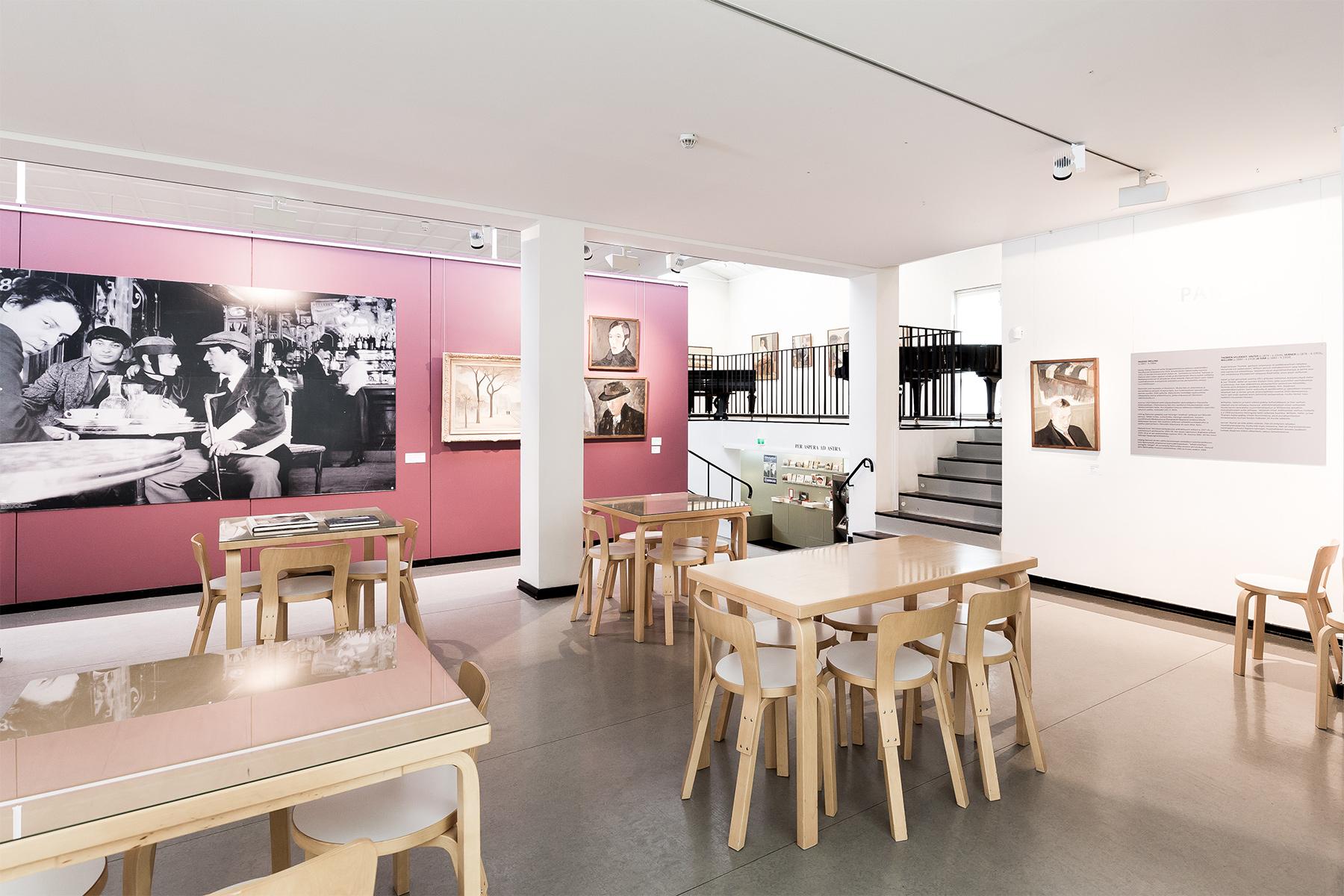 GUIDED TOURS
The duration of a guided tour is about 45 minutes and the content is shaped according to the wishes of the group. The guide can tour the entire museum or focus on either a permanent or temporary exhibition, with time split between exhibitions. Please book the tour in advance.
Group of 1-10 people 20€ + entrance fees
Group of 11 or more people 30€ + entrance fees

WORKPLACE TEAM DAY
Spend a nice day with the work team at the Nelimarkka Museum! The team day is planned according to the wishes of the group. The three-hour ensemble includes a tour of the museum and exhibitions, coffee and cupcakes, and a workshop section where the group gets to do their own artwork.
The group can also add another program to the day, which the group pays for separately. For example, a breakfast or lunch at the Nelimarkka Museum or Villa Nelimarkka can be arranged.
Team workshop for 5-15 people: 20€/person, includes entrance, exhibition guidance, Nelimarkka cupcake and coffee, workshop guidance and materials.
Team workshop outside the Nelimarkka Museum: 20 €/person + daily allowance and mileage allowance.