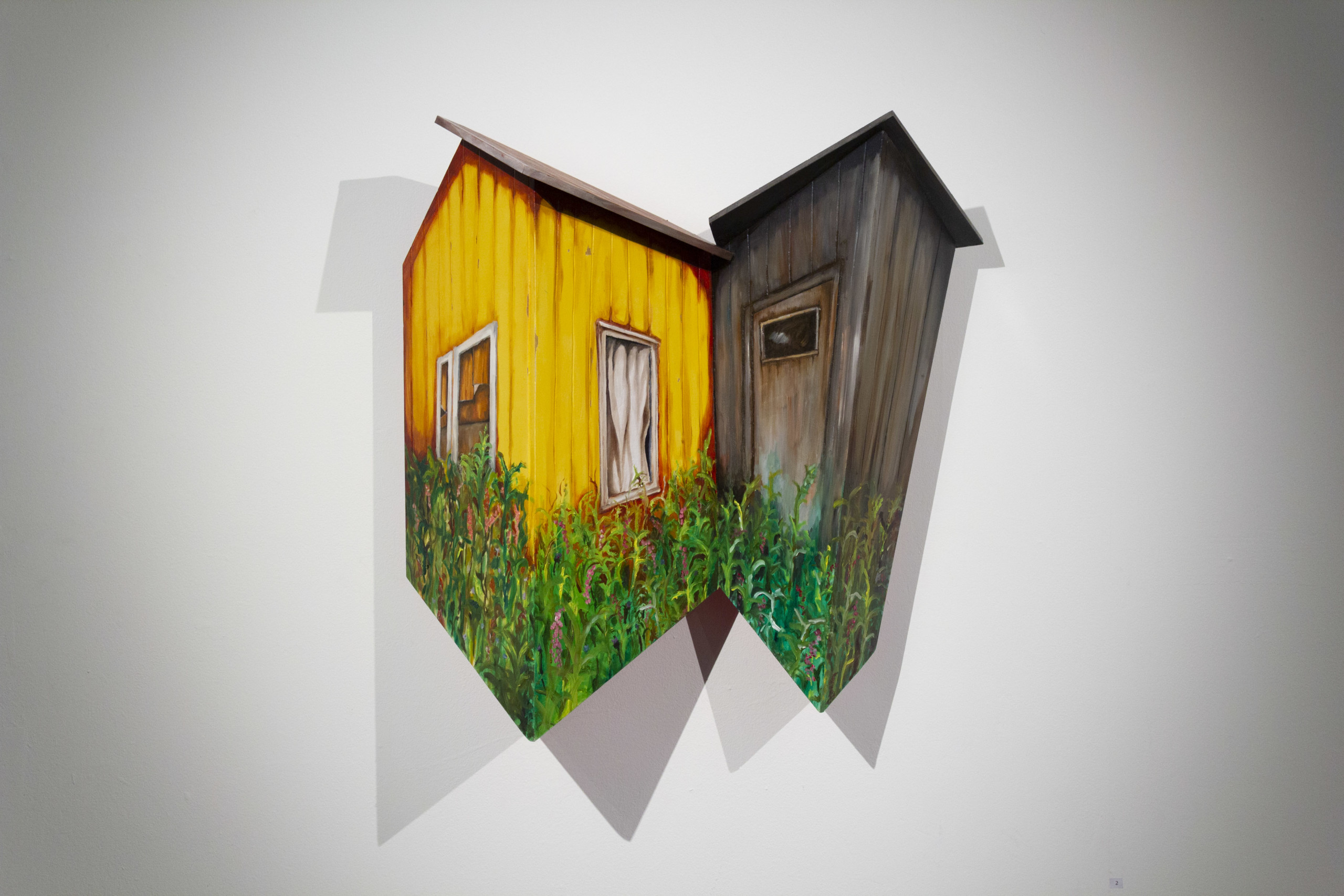 Ongoing
Jenni Yppärilä – The Lonely City
1.7.2023 – 14.1.2024
Jenni Yppärilä works between sculpture and painting. In her work she has long depicted the built environment and places that are meaningful to people in three-dimensional painting. Yppärilä's interest in buildings is primarily sociological. Buildings embody lived history and the present, the values and changes in society, and the social environment of the individual. The buildings under scrutiny become portraits of society and the people who live there.
Yppärilä's approach involves photographing buildings in their actual locations. Over the years, thousands of photos have accumulated as documentation, both in the countryside and in big cities. At the Nelimarkka Museum you can see works portraying buildings from all over Finland, and from Vyborg to Berlin and New York. Sometimes the buildings or their functions painted by Yppärilä have come to an end shortly after the works were completed, which has led the artist to reflect in her most recent two-dimensional works on the limits of existence and what is meaningful in human life.
"Lonely City" presents Yppärilä's work from 2015-2023, which both explores the meaning and characteristics of places and highlights the themes of transience, alienation and loneliness. The buildings in the works stand empty, but full of traces of a life lived. Alongside the buildings are a series of oil and watercolour paintings that express a longing for connection through the skulls of people and animals. The collection explores the social identity of place and the individual with a gently melancholic gaze.
Jenni Yppärilä (b.1980, Oulainen) is a visual artist working in Helsinki. She graduated with a Master of Arts from Aalto University School of Art and Design in 2010. Her works are in the collections of Kiasma, Oulu, Pori, Turku, Tampere Art Museums, and others.
Her work has been supported by the Alfred Kordelin Foundation