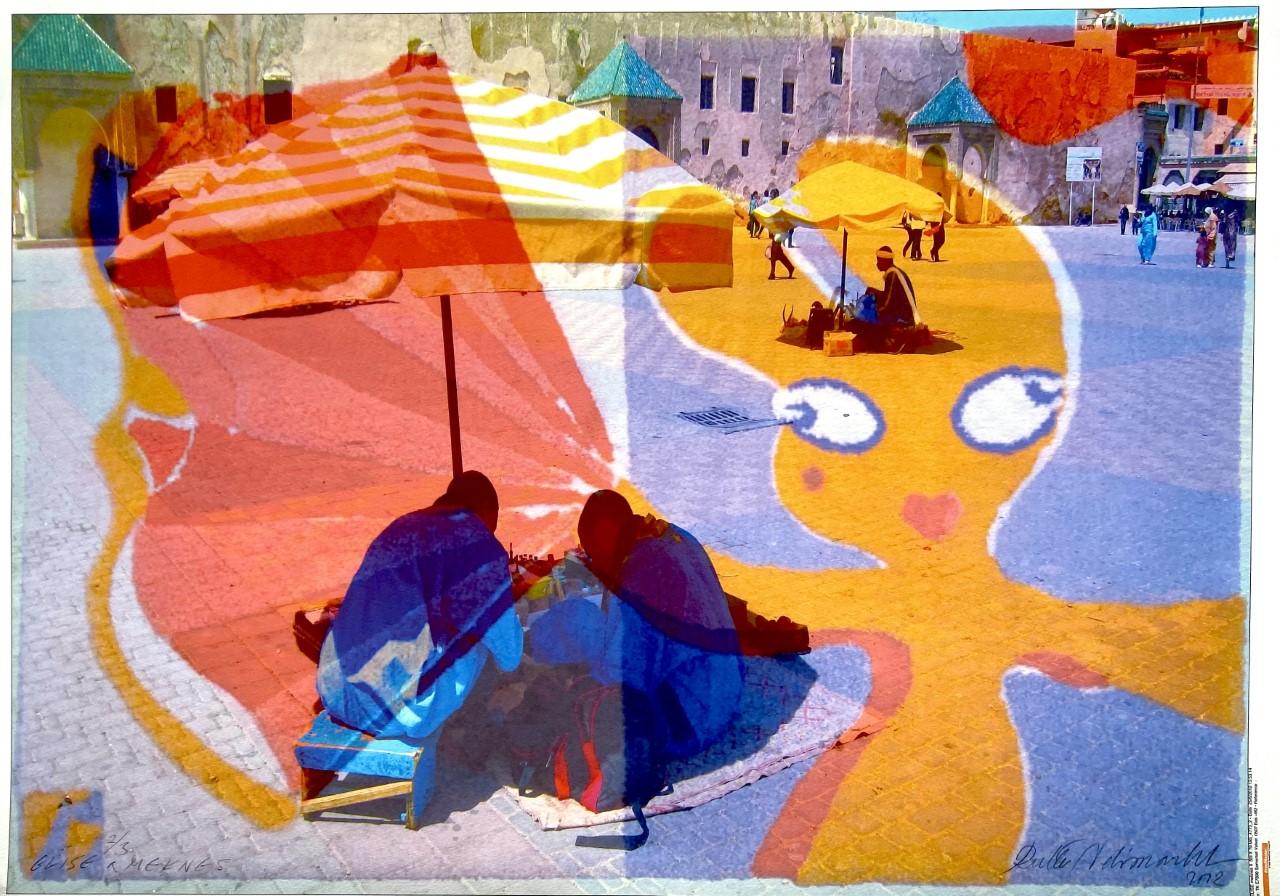 Past
RIITTA NELIMARKKA ELISE TRAVELS
A JOYFUL JOURNEY IN TIME AND SPACE
7.5.2022 – 18.9.2022
Elise Travels by Professor Riitta Nelimarkka, DA, is an imaginary and hilarious journey through art, now being shown at the Nelimarkka Museum. It illuminates the diverse techniques that she employs through "associations that criss-cross from one continent to another". Besides drawings, paintings and wool reliefs, her output of recent years also includes videos, films and books.
For example, characters in The PEACE Family series are grotesquely endearing, and outright ugly. According to Nelimarkka, these works are humorous, collective self-portraits: a small family with its joys, traumas and conflicts of various sizes:
"Give us this day our daily contradiction!"
The exhibition opens up peepholes into alien cultures and invites us on a journey towards the lands of memory. At the centre of all this is the captivating hothead Elise, who has exploits around the world, including Paris, Venice Morocco, Namibia and Alaska.
A professor, artist and Doctor of Arts who has gained international recognition, Riitta Nelimarkka is known for her joyously coloured, effervescent, delicate art, yet with an undertone of homage, containing copious associations with the artist's own life and family. Riitta Nelimarkka's distinctive, inimitable art is a tribute to the diversity of life, to colourfulness, and to fun.
Image: Riitta Nelimarkka: Elise Meknes/Marokko, from the series Elise Travels